Get started with the Resume Generator on skillShack(⚡);
Your profile is a place to showcase your skills, projects, and achievements. At first start with a basic Bio and set of Tags. Make it authentic and personal, but not too long.
Editting Basic Info
You can change your settings from the Settings page linked here.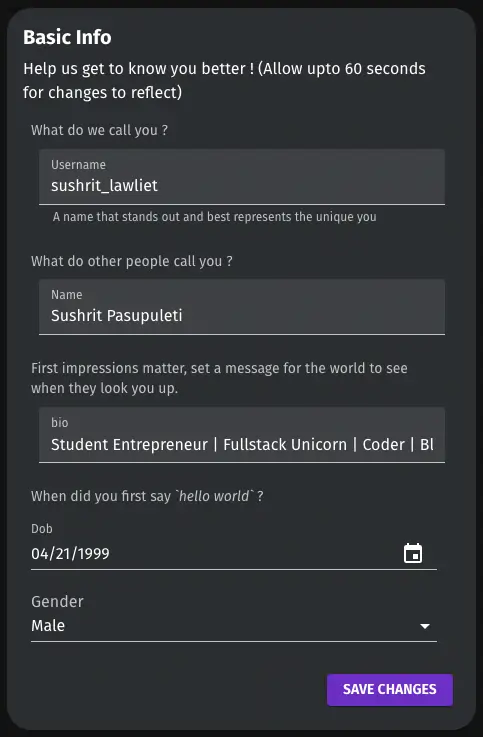 Editing your Resume
Use our new resume generator to create your resume.
With this, you can generate an interview-ready Resume in a few short steps, that includes all your activity on skillShack(⚡️); as well as everything else you've done!
Here are a few screenshots from my Resume that I put together in under 5 mins!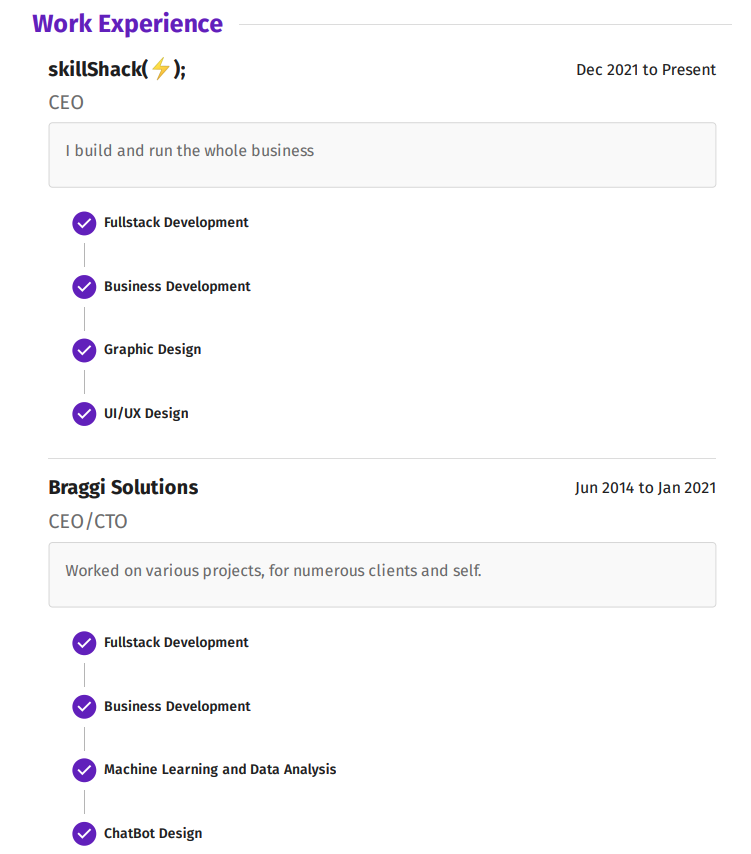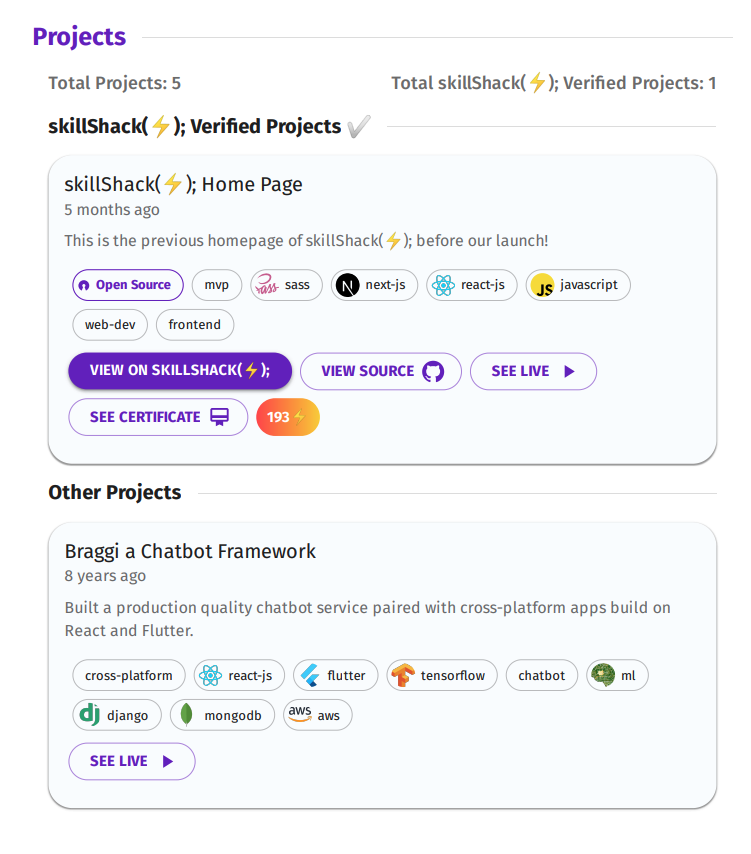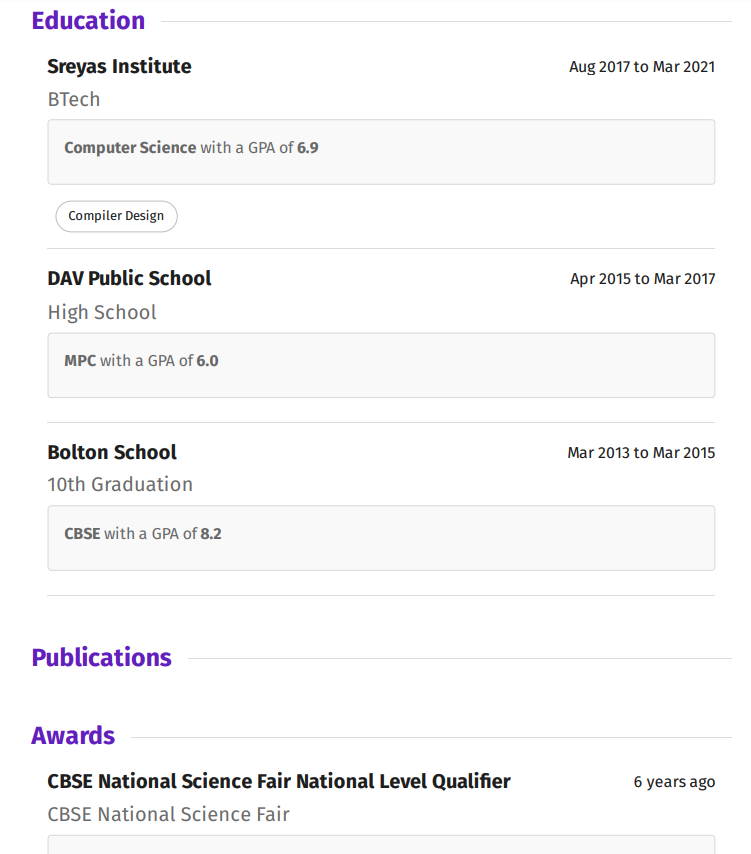 Capture everything from your social media handles to certificates that we prepare for you for showcasing your projects and so much more!
All this while making sure it doesn't reinvent the wheel!
Sections Covered:
Basic Details
Skills (Languages, technologies, frameworks)
Work Experience
Projects (Your projects from skillShack(⚡️); will be auto imported. You can add more manually or just upload them to skillShack(⚡️); Learn More)
Education
Publications
Awards
References (You can add your own, or other users can add them to your profile). Learn more.
Head here to get started with your Resume today!