Certificates
One of the primary goals of skillShack(⚡); is to enable users to share the projects they are working on.
You can read more about creating Projects here.
skillShack(⚡); additionally offers its users a Certificate Generation Service for the projects they add to their profiles.
You can generate your certificate at any stage after your project has been added to your profile. You can also generate it any number of times, to have them reflect the most up to date state of your project.
To generate a certificate, simply click on the Generate Certificate button (second from left) in the options on the respective project page.

The certificate generated would look similar to this: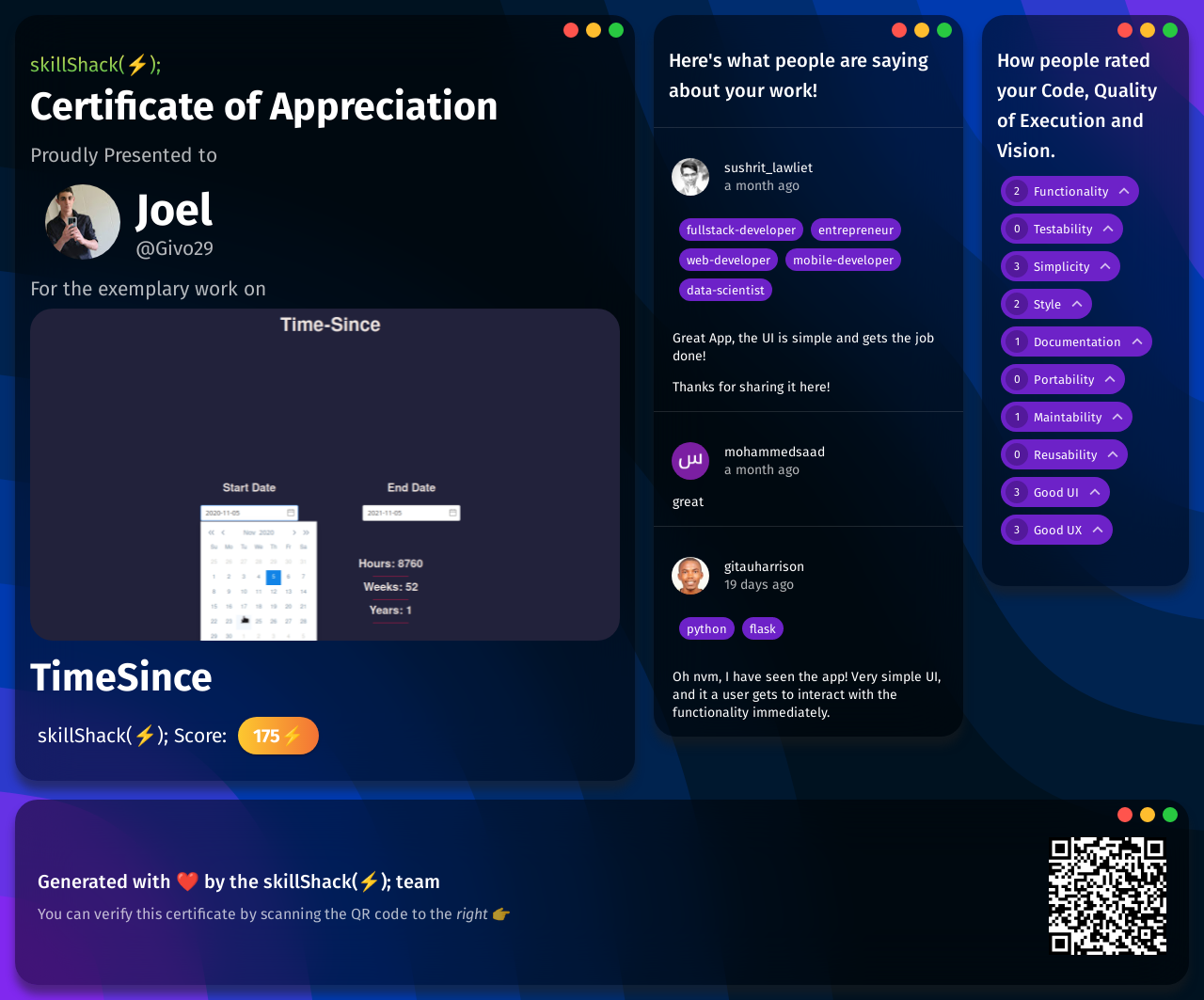 Certifcates will consist of the following sections in order from left to right:
Details Section: This section will contain your project's title, your name, your project's score (dynamically calculated based on interactions with your project).

Feedback Section: This section will contain the top 3 comments made on your project. Which would vouch for the quality of your project.

Metrics Section: This section will contain the stats of your project based on how users have voted for them.
And finally a QR code that can be used to verify the integrity of your certificate.