Notifications are live on skillShack(⚡);

When you get a notification on skillShack(⚡);, a simple popup message will appear in the bottom left corner (as shown above). Clicking on it will take you to the notification center where you can manage all your notifications!
You can also access the notification centre from the Navigation Menu or Drawer located on the left of the screen (click the hamburger menu on mobile to open it).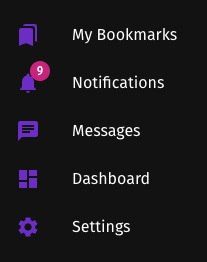 Additionally, it will be present in the main top Navigation Bar at all times while indicating the unread notification count.

This ends the development update for the week! Happy building!