Managing Interests (Tags)
Tags are used across skillShack(⚡); to categorize content. (As seen below)

Tags can be used to filter content, and to help users find content they are looking for. For example, if you are looking for a specific skill, you can use the tag to filter out all the posts that do not have that skill or have that skill.
Each tag has a dedicated page that lists all the content related to it.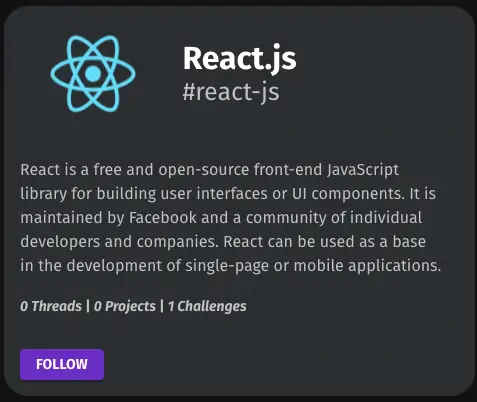 Tags can be followed by a user so that content related to it can be recommended to the user from time to time.
Following tags will allow our recommendation engine to suggest related content to you.