Home Feed
One of the primary goals of skillShack(⚡); is to enable users to share content, which can include blogs, projects they are working on and professional updates.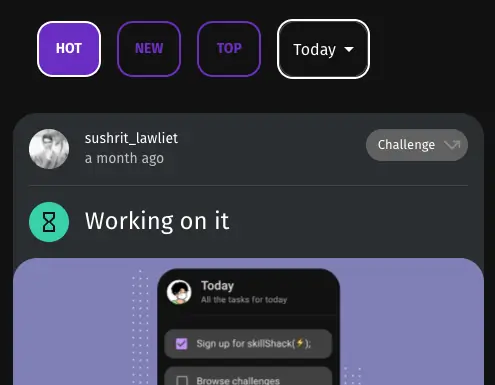 To facilitate this, our home page is a feed of all the content that is shared on the platform. All content is ranked by our internal ranking system and mapped according to your preferences.
Content can can be sorted by date, popularity, or relevance.